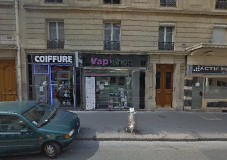 Docteur Vaporisateur Paris
68 rue de Montreuil

75011

paris



Tél. : 0651395428
E-mail : [email protected]

Retrouvez tous nos produits dans notre boutique de vaporisateur à Paris 75011 entre Nation et Voltaire !

Nous vous proposons toute notre gamme de vaporisateur et accessoires, de cigarette électronique (ecig) ainsi que nos huiles essentielles, plantes aromatiques et herbes médicinales (phytothérapie et aromathérapie), CBD, dans le plus grand et le plus complet des magasins de vapo ou "vaporizer shop" de France !
-----------------------------------

LUNDI 5 AVRIL 2021 OUVERTURE DE 15h A 18h !

------------------------------------
Find all our products in our vaporizer shop in Paris 75011 between "Nation" and "Voltaire" Tube Station !

We offer you all our range of vaporizer and accessories, electronic cigarette (ecig) as well as our essential oils, aromatic plants and medicinal herbs (phytotherapy and aromatherapy), CBD, in the largest and most complete vaporizer shop in France!

PAIEMENT EN 4 FOIS SANS DOSSIER !!

Un exemple non exhaustif des vaporisateurs que vous trouverez sur place..

A non-exhaustive example of the vaporizers that you will find on the spot...

Storz and Bickel (Mighty, Crafty, Volcano Digit, Volcano Classic et Plenty)
Arizer (Arizer Air,Arizer Air 2, Arizer Solo, Arizer Solo 2, Arizer Extreme Q, Arizer V-Tower)
Magic Flight
Vivant Alternate
Firefly
Haze
Vapexhale
Sublimator
Vaporbrothers
Aromed
Vapirise
Herbalaire
VapCap Dynavap (VapCap Original, VapCap "M", VapCap Ty Woody, VapCap Omnivap...)
Boundless Vapes (CFX,CF,CF HYBRID, CFV, CFC..)
Flowermate
7Th Floor (Silver Surfer Vaporizer, Super Surfer Vaporizer, Life Saber vaporizer, Side Kick...)
Fenix, Feniw Mini

Metro L9 : Rue des boulets

A deux minutes de NATION ! (prendre le boulevard voltaire côté gauche si vous arrivez de Nation)
Enfin un vrai spécialiste des VAPORISATEURS pour vous aider à faire le meilleur choix !

Two minutes from NATION! (take the voltaire boulevard on the left if you arrive from Nation)
Finally a real VAPORIZER specialist to help you make the best choice!
Lundi: 10h00-19h00
Mardi: 10h00-19h00
Mercredi: 10h00-19h00
Jeudi: 10h00-19h00
Vendredi: 10h00-19h00
Samedi: 14h00-18h00
Dimanche: Fermé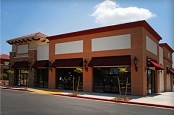 Docteur Vaporisateur Lyon
4 rue de la Thibaudière

69007

Lyon



Tél. : 0621447898
E-mail : [email protected]

Retrouvez tous nos produits dans notre boutique de vaporisateur à Lyon à deux pas de la presqu'ile !

Nous vous proposons toute notre gamme de vaporisateur et accessoires, de cigarette électronique (ecig) ainsi que nos huiles essentielles, plantes aromatiques et herbes médicinales (phytothérapie et aromathérapie), CBD, dans le plus grand et le plus complet des magasins de vapo ou "vaporizer shop" de France !

Find all our products in our vaporizer shop in Lyon 69007 !

We offer you all our range of vaporizer and accessories, electronic cigarette (ecig) as well as our essential oils, aromatic plants and medicinal herbs (phytotherapy and aromatherapy), CBD, in the largest and most complete vaporizer shop in France!

PAIEMENT EN 4 FOIS SANS DOSSIER !!

Un exemple non exhaustif des vaporisateurs que vous trouverez sur place..

A non-exhaustive example of the vaporizers that you will find on the spot...

Storz and Bickel (Mighty, Crafty, Volcano Digit, Volcano Classic et Plenty)
Arizer (Arizer Air,Arizer Air 2, Arizer Solo, Arizer Solo 2, Arizer Extreme Q, Arizer V-Tower)
Magic Flight
Vivant Alternate
Firefly
Haze
Vapexhale
Sublimator
Vaporbrothers
Aromed
Vapirise
Herbalaire
VapCap Dynavap (VapCap Original, VapCap "M", VapCap Ty Woody, VapCap Omnivap...)
Boundless Vapes (CFX,CF,CF HYBRID, CFV, CFC..)
Flowermate
7Th Floor (Silver Surfer Vaporizer, Super Surfer Vaporizer, Life Saber vaporizer, Side Kick...)
Fenix, Feniw Mini
Lundi: 14h45-18h45
Mardi: 10h45-18h45
Mercredi: 10h45-18h45
Jeudi: 10h45-18h45
Vendredi: 10h45-18h45
Samedi: 14h00-18h00
Dimanche: Fermé